Tow Cargo More Safely
If your trailer or hitch starts bouncing or swaying in any direction too much while towing, you could be putting yourself, your cargo, and everyone on the road around you at risk. Springs support your cargo and help stabilize the load for greater security and safety. Look to us for a full array of spring products to ensure your cargo is secure no matter how far you need to haul it.
Spring Products
Coil springs
Full taper leaf springs
High stress taper leaf springs
Multi-leaf springs
Spring accessory components
Tapered extra leaves
Tempered repair plate
Threaded rod and U-bolts
Re-arch springs
Re-bush springs
Wrapper leaves
Main leaves
Replace single leaves in springs
Custom built to your needs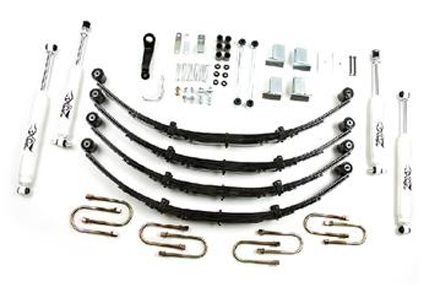 Let Us Create A Spring System Ideal For Your Needs
Trying to fit springs that aren't an exact fit for your vehicle can lead to frustrating and dangerous consequences. Rather than settling, let us build springs that are custom tailored to your specific needs. Get in touch with Tri–City Spring Corp. today.  We can help you make confident decisions regarding your vehicle's needs.
We are conveniently located
at the corner of Court and Ely streets
Tri-City Spring Corp.
355 Court Street
Binghamton, NY 13904
Business Hours:
Monday through Friday 8am to 4:30pm
We Accept Cash, Visa, MasterCard & Check
Leave A Message
Put your confidence in the over 80 years of experience behind our family-owned and operated business to handle your suspension and brake needs. Schedule an appointment with owners Rick and Lou DeLousia today.